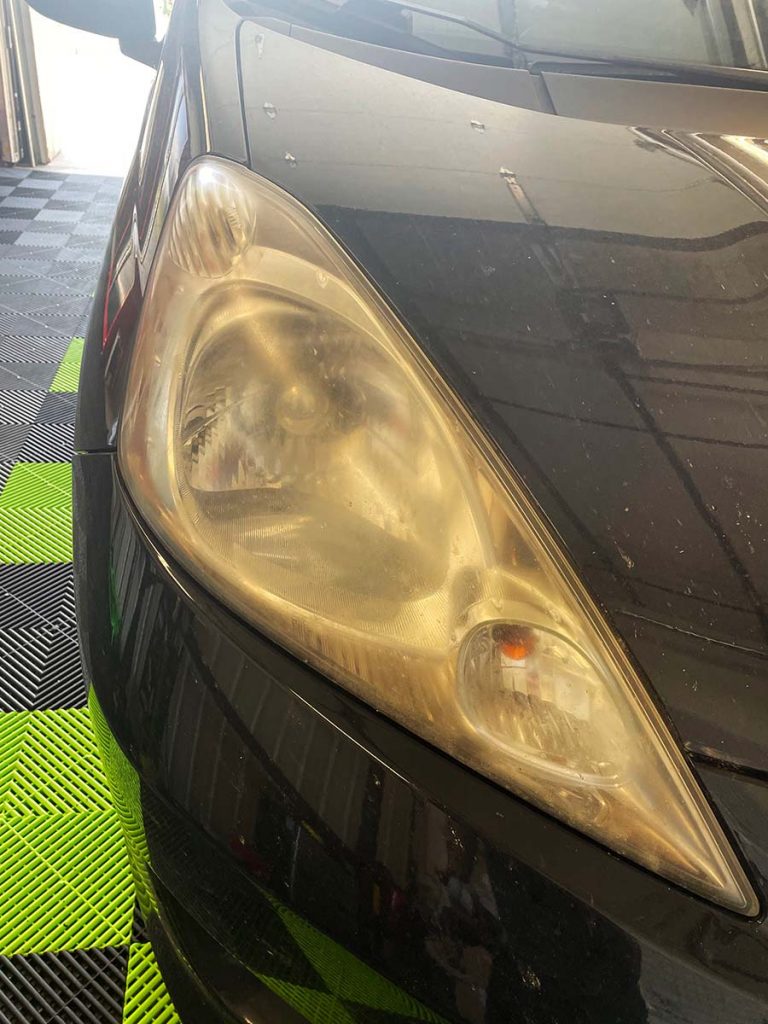 Let's talk about hazy, discolored headlights and how paint protection film (aka a clear bra) can help to prevent this unsightly issue. When it comes to preserving headlights, time isn't on our side. I know it hasn't been for our own company car. We neglected to take the time needed to make sure our own vehicle stayed in pristine condition. As a result of the amount of sun beating on the headlight housings over the past couple years, the headlights have yellowed and fogged up. Not the end of the world, but still a big problem because it reduces night visibility.
We decided to clean these headlights up and see if we could save them without having to replace the housings, which is a more expensive option. We wet-sanded the plastic to clean all or most of the sun oxidizing with a little 1500 grit sandpaper. After sanding things, down we took a mild rubbing compound and a wool pad on a mini rotary-style hand polisher and buffed the shine back into the lenses. It was amazing to see the clarity come back into those neglected headlight lenses on our company car.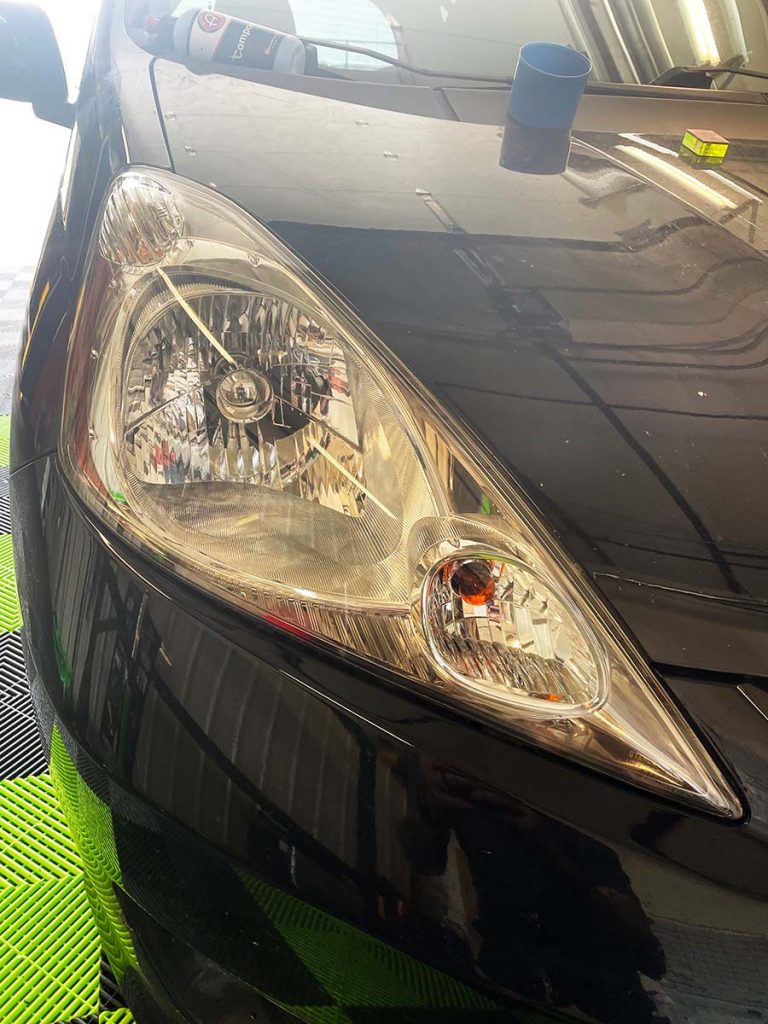 Now for the fun protection part! This is the best part of the entire job. Once the lenses were back to a near new finish, we covered them with Xpel Ultimate Plus paint protection film. Yes, you read that right – paint protection film. It's not only for the paint, it can also be used to protect your headlights and even the chrome trim on your bumper. With the added UV protection built into the Xpel Ultimate Plus film and the self-healing top coat technology, it's a perfect addition to the headlights after restoration to help prevent them from future sun damage, fading, chipping and pitting from road debris down the road.
Whether you have a brand new vehicle or need the shine and visibility brought back into your headlights, paint paint film is the solution for you to protect your vehicle. For professional PPF installation by trained experts, reach out to us at KCL Creations.