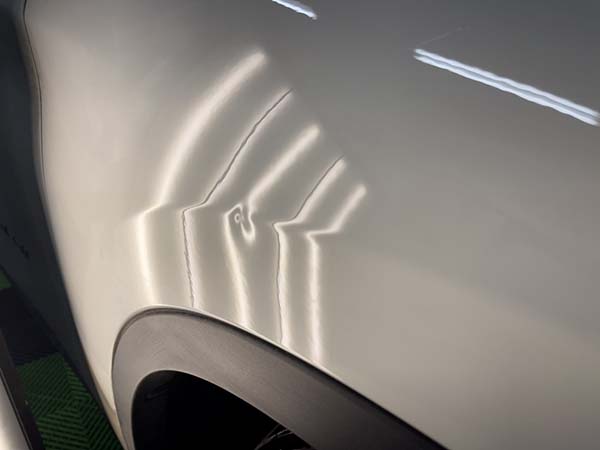 As you can see in this 2017 BMW X1 (pictured), there was a nasty, sharp dent in the body line of this right fender. To the customer, her car was a testament of hard work and proof of her dedication to achieving her goals. This dent was a massive eyesore for her and she just couldn't live with it, but did not want to deal with the massive down time and headaches of conventional body shop repairs. This doesn't even take into consideration the need for paint with body shop repairs and that packing the fender with filler could crack and fail later in life.
So how did paintless dent repair (PDR) help in this repair process? With the use of the specialized tools, our lead technician at KCL Creations gained access to the back side of the fender and slowly massaged the dent out. It was no easy task to handle; it took much skill and patience to work the metal slowly and precisely without damaging the paint at the bottom of the deep dent directly on this body line. Lots of heat and slow, steady and precise pushing under clear lighting and an experienced technician got this job done.
More importantly, using paintless dent repair to fix this type of damage helps in many ways. Benefits of PDR include:
No body filler
No need to repaint the panel or adjacent panels
No need to replace the panel
Faster repair time making customers' down time much shorter
No diminished value due to invasive repairs
No CARFAX reporting
At KCL Creations, we work hard to get you and your vehicle (BMW or other brand) back on the road, looking great and dent-free. Our experienced PDR and hail damage repair technicians are ready to get your vehicle back to pre-damaged condition.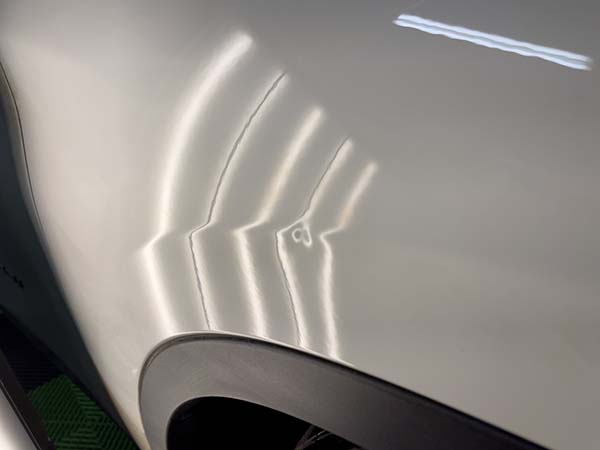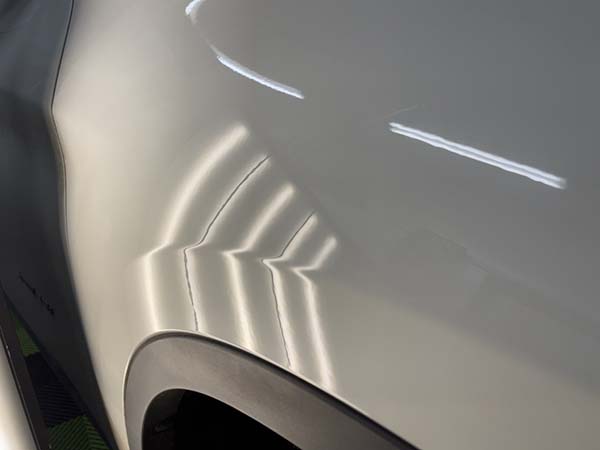 *Disclaimer – KCL Creations is not affiliated with BMW.
We are located at 591 North Denver Ave, Loveland, CO 80537. We are open to walk-in visits from 8:30 – 5:00 p.m. Monday – Friday. Contact us for more information about how PDR can fix your dents and feel free to text us photos of your damage for a repair estimate.
We also offer a mobile repair service to aid in repairing your BMW or other make at your convenience. Call us at (970) 815-4657 to discuss eligibility and availability.